Maria Barrett -- DIRECTOR

Mrs. Barrett began her teaching career in the Vernon-Verona-Sherrill CSD as a 1st and 2nd Grade Teacher. After moving to Cazenovia, she began substitute teaching at Burton Street Elementary, where she has fulfilled both short and long-term positions from kindergarten to reading. Mrs. Barrett also provides private tutoring services, specializing in literacy and math.

Mrs. Barrett received a B.S. in Elementary Education from Geneseo State University and a Master's Degree in Elementary Education with a concentration in Literacy from Cortland State University. As Director, she is dedicated to providing an enriching and purposeful preschool experience for each child. She is passionate about sharing her love of children and learning with the families of C.C.P and is proud to be part of this school and the community it inspires.

SUSAN LAGORGA -- TEACHER
Mrs. LaGorga joined CCP in 2004, she currently teaches the Kindergarten Readiness program. Prior to teaching preschool, Mrs. LaGorga taught art at the elementary, middle and high school levels.
Mrs. LaGorga received a B.F.A. from Syracuse University in Visual Art and Art Education. She also holds an M.S. from Binghamton University in Elementary Education. Mrs. LaGorga loves to incorporate art into her teaching and finds it a fun way to engage preschoolers in learning!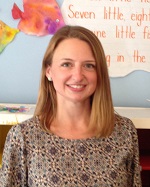 MEGHAN CATTADORIS -- TEACHER


Mrs. Cattadoris first worked as a Reading Specialist before taking time off to raise her children. She is excited to be part of the CCP family, she joined CCP in 2011, teaching in the Kindergarten Readiness program. She previously served as a long-term substitute, 1:1 aide, and volunteer for CCP. In addition to teaching preschool, Mrs. Cattadoris is a skating instructor, teaching children and adults of all ages for the past 17 years.
She holds three certifications, with a B.S. in both Special Education (PreK-12) and Elementary Education (PreK-6), as well as a Master's in Reading (PreK-12). When not teaching, she enjoys spending as much time as she can with her family, especially hiking, kayaking and traveling to Maine.
BONNIE WARNER -- TEACHING ASSISTANT


Mrs. Warner joined CCP in 2008, she is currently teaching assistant to Mrs. LaGorga in the Kindergarten Readiness program.
She feels very lucky to be a part of the CCP community and believes that she and the children learn from each other! Mrs. Warner loves to share her love of nature and animals with the classroom.
KAROLA PUFFER -- TEACHING ASSISTANT


Mrs. Puffer joined our CCP family in April 2014. She is the Teaching Assistant (TA) in Mrs. Cattadoris's Caterpillar Class. In the past, she worked as a TA with children from the infant age up to the elementary level.
Mrs. Puffer is a German native and received a Master's in Science of Education from the Julius-Maximilians-University of Wuerzburg, Germany. She is amazed to see the kids' enthusiasm toward learning at this particular age each and every day; this makes it very rewarding for her to be a part of their journey.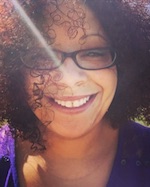 JILLIAN MCCULLUM -- AFTERSCHOOL TEACHER


Ms. McCullum joined CCP in 2015 as the After-school program teacher. She received a Bachelor's degree from Morrisville State College in Horticulture and is currently a Preschool teacher at Kid's Community Preschool in Manlius. She worked for 10 years with the Syracuse Park and Recreation program with children of all ages.
Ms. McCullum enjoys sharing her love of science and nature with her students and they can often be found engaging in fun and creative art and science related projects.
PAT FLOOD -- SUBSTITUTE TEACHER


Mrs. Flood taught in our three-year-old and Kindergarten Readiness programs for
over 11 years. She also was an elementary school teacher (grades K-6) for nine years.
Mrs. Flood received a B.S. in Elementary Education from Eastern Connecticut Stage College and a Master's in Elementary Education from Southern Connecticut State University. After raising two children, Mrs. Flood is very happy to be back in the classroom and loves to share her love of reading with the children.